Wedding Party Specialists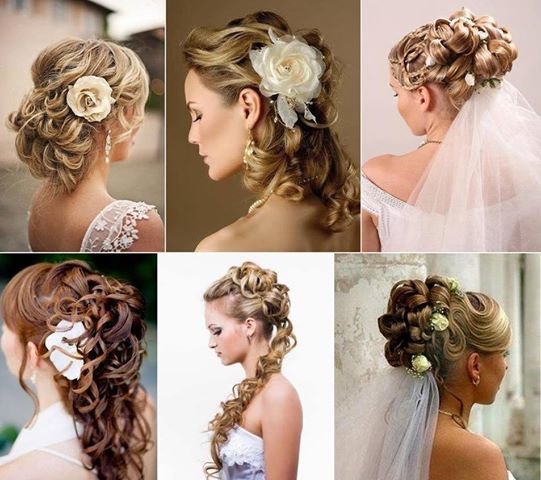 Your One Stop Shop For You & Your Entire Party For All Your Beauty & Relaxation Needs...

Bachelorette Party

Whether you're the maid of honor, a bridesmaid, or a close relative of a bride-to-be, consider an excellent alternative to a night of bachelorette debauchery – throw a Spa Bachelorette Party @ Lindy's At The Beach. If you want to combine pampering with bachelorette partying, custom create a Spa Party that matches the bride's personality.

Rehearsal Day & Wedding Day Bridal Party

Let Lindy's At The Beach help you relax and enjoy the special event you've been planning for so long. We have a team of professionals to transform you and your party into a vision of beauty with the same attention to detail that you've given every other aspect of your wedding day and none of the worry. Lindy herself is assigned to each bride.

Suggested Services to Begin 6 Months Prior To Your Wedding

Consultation With Lindy

Hair Treatments

Customized Facials

Body Waxing




Suggested Services for the Bachelorette Party

Shellac Manicure & Pedicure

Massage, Cosmetic Teeth Whitening, Customized Facial, Airbrush Tanning

Designer Style, Traditional Make Up or Airbrush Make Up

Add to Any Party: Pure Romance Party, How to Give A Sensual Massage Party




Suggested Services for Pre Wedding Day or Rehearsal Day Party

Shellac Manicure & Pedicure

Massage, Cosmetic Teeth Whitening, Airbrush Tanning

Designer Style, Traditional Make Up or Airbrush Make Up




Suggested Services for Wedding Day Party

Designer Style, Traditional Make Up or Airbrush Make Up

Extras

Traveling Party, Palate Pleasures/Food, Adult Beverage, Personalized Service from Lindy

Top Tips for Bridal Beauty:

Just because there are a million things to plan for on your big day, doesn't mean you can ignore your beauty routine or put off starting one! Dealing with bad skin, broken nails, and brittle hair the day of your wedding would be a nightmare. Let Lindy's take care of all your beauty needs. We have been offering Bridal Services for years & have had 100% satisfaction from all our brides & consider ourselves Bridal Party Specialists. One Bride even called us on her honeymoon to thank us! We are committed & dedicated to you & it would be an absolute pleasure & honor to service you for your special day! We have put together Bridal Packages & have incorporated a few special "extras" that we believe sets us apart & will help with your decision in choosing us. Together, we can create ANY Bridal Package that will meet your individual needs and beauty budget. All Bridal Parties receive consultation and planning from Lindy herself.

Professional salons like ours recommend beginning your beauty program 6 months in advance. Here are some ways to be sure you look your best…
- Book necessary appointments well in advance.

Call Lindy & she will be your Bridal Consultant & recommend & schedule all desired appointments & talk with you regarding pricing.

About Six months before the wedding, have a major consultation with your stylist of choice.

Discuss the cut and color that will best suit your face and hair and keep it in mind when you buy your headpiece.

If you already have your headpiece and picture of your dress, bring them along.

The more the stylist knows about the mood of the wedding, the better she can create the perfect hairstyle.





- Hair color looks its best the first two weeks, so have your hair colored
a week to two weeks before the wedding.

If a permanent wave is desired,
have it done a month prior to the wedding. Lindy's is a Paul Mitchell
Focus Salon which is THE premier product.



-

Start using a nail strengthening treatment now.

It is also a good time
to lose nail habits like biting and polish-peeling!

Take advantage of
Lindy's quality Manicure services & products to facilitate this process(1x per week).

- Schedule a consultation with our professional Makeup Artist.





Begin a skin-care regimen.

Consider consulting At The Beach's
Licensed Esthetician or Certified Laser Technician to help you
clear up any persistent problems and get a recommended program for your skin type.





- Start Body Waxing – Repeated waxing actually thins hair growth.
Waxed Underarms, Brows, Lip, and Bikini Area are a must for all Brides!
Or Consider Permanent Laser Hair Removal Treatments at Lindy's!



<![if !supportLists]> - <![endif]>Think about your options for that golden "outer glow": Consider our Spray Tan
Services in addition to or instead of our UV Bronzing Tanning Beds.
We have been spray tanning since 2004 and consider ourselves industry experts!



- Say cheese! What you will be doing a lot of on your big day! Treat yourself
and your Bridal Party to

our affordable Cosmetic Teeth Whitening
for those memorable photos.

<![if !supportLists]>

-

<![endif]>

Your beauty routine should also focus on your "inner glow".
Take time to deal with stress & anxiety with a Massage. At The
Beach offers a variety of Massages!