Cosmetic Teeth Whitening

Teeth whitening has become one of the most requested cosmetic treatments around the world, and for good reason. Studies have shown that a beaming white smile not only makes you more attractive, it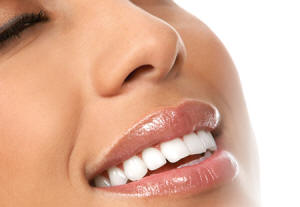 also helps you appear more intelligent, successful, and friendly! Everyone feels better when they have great looking white teeth.
Lindy's At The Beach carries product from the leading manufacturer of the best teeth whitening products with global headquarters and main manufacturing facility located in the USA. They are registered with the FDA and Better Business Bureau Accredited and stand behind their products.
Teeth whitening is one of the easiest ways to instantly improve the way you look, so it's no wonder that so many people are whitening their teeth today. It involves the removal of stains from the teeth. The stains are bleached or whitened in the dentin layer of the tooth which is under the enamel.
Teeth whitening lights are an integral component of professional teeth whitening. A blue LED light is used to accelerate the whitening process by "activating" the peroxide gel. The most important component of any teeth whitening treatment is the whitening or bleaching gel, regardless of whether or not a light is used. The gel is what really whitens the teeth. The most common gels, especially outside Europe, are based on hydrogen peroxide or carbamide peroxide because peroxide-based gels give the best results.

Is Teeth Whitening safe for salons?
YES. Teeth whitening is safe as long as proper procedures and proper kits are used for the type of teeth whitening being performed. Years of teeth whitening treatments in dental offices have proven that it is safe. Occasionally, problems such as teeth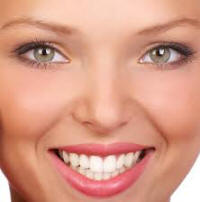 sensitivity (mild or moderate) or gum irritations may be experienced. If this happens, the frequency of use should be reduced. People who do experience teeth sensitivity will notice that it normally subsides quickly following completion of treatment. Our photo light is also safe. There are no harmful Ultraviolet (UV) or Infrared (IR) rays in this Diode light source at 400 to 500 nanometers. This light is the same type of light as the ones that are used in many dental offices. We highly recommend that remineralizing gel is used at the end of every teeth whitening treatment, whether done at home or in the office.

What actually occurs during whitening?
The hydrogen peroxide is broken down to water and oxygen, oxygen enters the tooth enamel. This bleaches embedded discolored substances (stains). The structure of the tooth is not changed; only the tooth enamel stain is changed and becomes a lighter and whiter shade. Fillings, crowns, bridges and bonding are slightly affected.

How long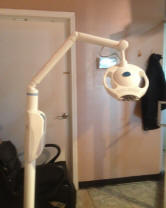 will it take before my teeth are whiter and what are the results for most people?
Typically, the whitening effect becomes more evident after the second session. Teeth will continue to whiten with each successive treatment until desired results are achieved. Although results vary, in our experience backed by studies, they show that 90% to 95% of people experience some level of whitening. We have experienced up to 5 shades in two 15 minute Salon/Spa Cosmetic Whitening procedure and up to 7 shades in three 15 minute sessions.

How long does the effect of teeth whitening last and do people need touch ups?
For most people, the results are long lasting. Exposure to coffees, teas, tobacco, red wines & certain other stain producing substances will eventually darken teeth over time. Maintenance kits for home are recommended to stop the teeth from staining. After initial treatments, some people do touch-ups every 3-6 months based on the amoun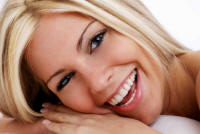 t of stain producing substances to which they are exposed. The tooth whitening system is a professional whitening system using LIGHT and not a "supermarket" tooth whitening kit. It is considerably stronger and more effective.