Facials & Waxing


Clearly committed to beautiful skin, Lindy's At The Beach and their Licensed Estheticians implement an array of the latest products and Facial Treatments to transform your skin.

Choose from an Express Lunchtime Facial to a Custom Facial.

Add on a specialized Chemical Peel or an all natural Organic Mask to your Express or Custom Facial.

Whatever you choose, Lindy's At The Beach aspires to help you achieve luminous skin with their Result-Driven Facial Treatments-your skin's beauty is not just a luxury, it's a lifestyle.

Express Facial
This "Lunchtime" Facial includes Cleansing, Exfoliation, a Mask, Toning, and Moisturizing.

Custom Facial
This "Just for You" Facial includes Cleansing, Extra Exfoliation, a Mask, Massage, Toning, and Moisturizing.

Chemical Peel
An add on during the Exfoliation phase of your Express or Custom Facial. Choose from a Lactic Peel for Hydration, a Glycolic Peel for Anti-Aging, or a Salicylic Acid Peel for Anti-Acne.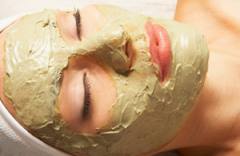 Organic Masks
An add on during the Mask phase of your Express or Custom Facial. Choose from an Organic Hydrating Recovery Mask, an Organic Skin Tightening Mask, an Organic Acne Purifying Mask, or an Organic Hyperpigment Mask.

Back Facial
This treatment cleanses and dislodges irritants on the back and reveals a beautiful blemish free back.

Paraffin and Stones
An add on to our Express or Custom Facials


Face & Body Waxing
Lindy's At The Beach offers a full range of professional waxing treatments, from legs to brows to Brazilians. It is our goal to have our clients leave happy and hairless. Waxing, for both women and men, is a fast and effective way to get the smooth skin you want. A combination of our estheticians skill, waxes, and soothing products give you the best waxing results. Our full body waxing services provide the most comfortable and effective treatments available. We do whatever our guests need to have done so you don't have to worry about asking for something that you don't think other people need. Waxing is about YOU and YOUR needs. Please communicate with us about anything that will be helpful for us to know prior to your wax. If you are looking for the permanent removal of hair, Lindy's At The Beach offers High-end permanent Laser Hair Removal.

Brow Maintenance
When you have already defined a good shape for your brows and want to keep them looking good.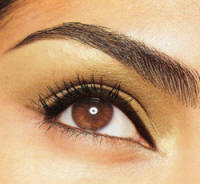 Brow Shaping
Each person has a unique shape for their brows. If you need help finding the perfect look, schedule a new brow shaping.

Lip Wax
It is not uncommon for women to develop darker or coarser hairs around the mouth. Sometimes the skin stays red a bit longer in this area, so don't schedule your lip wax on the same day as a big event.

Face Wax
Your face wax includes a lip wax, a chin wax, and the sides of the jawline, and depending on the individual, sometimes a brow wax.

Full Arm Wax
From the shoulder to the wrist, sometimes the hair is darker or heavier than desired.


Underarm Wax
Some people are nervous about getting this area waxed, but once you try it you will be hooked! It is not particularly painful and gives a smooth underarm.

Leg Wax
A half-leg wax is when hair is removed only from the lower half of the legs, or from the top of the knees down to the feet. A full leg wax is when the hair is removed from the bikini line down to the feet. It does not include a bikini wax.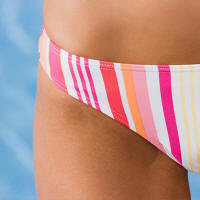 Bikini Wax
The sides of your underwear are pulled up so hair outside of the elastic line can be removed. The top of the line can be cleaned up if needed. For some women, there is hair on the inside of their legs and on their upper thighs that also needs to be removed. The pricing of a bikini wax depends on the extent of hair removal needed.

Brazilian Wax
The defining feature of a Brazilian is that hair along the labia and between the cheeks is removed. In a full Brazilian, all the hair is removed. In a modified Brazilian, some hair remains.

Back Wax For Men
Back waxing for men is extremely common. Not only are more guys getting hair removal services in general, but the back tops high on the list.

Chest Wax For Men
This is one of the most sensitive areas on a man to wax. If our guest has a lot of hair on his chest, we will probably refer to us for a Laser Hair Reduction Treatment.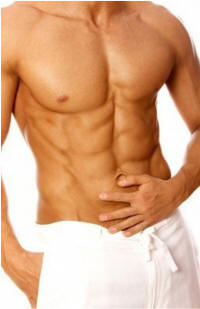 Stomach Wax For Men

The stomach area starts at the bottom of the chest and goes down to the waistline. This is one of the easiest areas to wax on men. It is not particularly sensitive and the hair is not deeply rooted. Removing the hair makes the skin look firmer and smoother.


Underarm Wax For Men

One of the main advantages to removing the underarm hair is that it reduces odor. Many men are discovering

the advantages of waxing underarms, although it is still an emerging trend.


Ear, Nose, & Brow Wax For Men

Thanks to modern developments in waxes, we can now safely remove the hairs from the nose and ears. A man's brow wax is usually focused on removing the hair between the brows and taking away some of the excess hair on the eyelids.


Leg Waxing For Men

It is common for men to want to remove only the hair on their upper leg. This hair often gets irritated from rubbing against their clothing. Hair can also be removed from the glutes. Some athletes prefer to have the hair removed from their entire leg.

How long, or short, should my hair be for waxing?
The hair should be at least 1/4-inch to 1/2-inch for best results. If you have coarse hair it should be closer to 1/2-inch for the first few waxes. Once the hair becomes finer it can be waxed at a shorter length. If your hair is longer, we recommend shaving the area and booking your waxing appointment for two to three weeks later.

It may take up to three waxing treatments to achieve smooth skin due to the fact that hair grows in stages and all of your hair is never at the same stage. It is very important to avoid shaving between waxing appointments, as this will interrupt the process and stimulate the hair growth again.


How often should I get my waxing treatment?

Every four weeks. Regular waxing is essential. The skin will be less sensitive if waxing is done every 4 weeks.

Over time, with regular waxing, the hair follicle will have less and less of a grip on the hair to be pulled and the hairs will come out more easily. Another reason to wax frequently is that you may even experience less hair growth over time.

Is there anything I should do before my waxing appointment?
Yes. Refrain from taking a shower or bath immediately before the treatment. Soaking the hair will soften it, allowing it to break more easily and making waxing less effective. Make sure that the area(s) to be waxed are clean. There are certain medications and products that should not be taken or used if you plan to have a waxing treatment soon. They can make the skin more sensitive and increase the likelihood of irritation or other complications. Please check with your doctor if you are unsure whether you should be waxed while on or using a medication.

What should I expect after my first waxing treatment?
Everyone's skin reacts differently to waxing treatments, but you can expect to have temporary redness and minor irritation for a day or two. Slight itchiness may be experienced as the hair grows out. Proper post-wax care will alleviate these symptoms quickly. If you're a bride or attending a special occasion, we recommend receiving waxing services a month before your special day to see how your skin reacts. If everything is fine, reschedule another wax a few days before.

Will I get ingrown hairs?
It's possible. Waxing removes the entire hair, root and all, from the follicle. Your skin naturally hardens and thickens over the area that was waxed so it is important to keep that area gently exfoliated. Use a gentle scrub in that area about 2 days after waxing and continue to exfoliate 1 to 2 times a week thereafter. Also, use a mixture of tea tree and lavender oil. Both are antimicrobial and antibacterial and will prevent irritation.
Try to wear loose-fitting clothes for a few days after to give your skin a chance to breathe and reduce moisture. The bikini, lip and underarms are where we tend to perspire the most. Perspiration and moisture cause bacteria to grow. Once that area has been waxed, the follicle is wide open to this bacteria creeping in.

How can I prevent ingrown hairs?
For the next 24-48 hours what to avoid on the waxed areas:
<![if !supportLists]> · <![endif]> use of exfoliating products (Alpha-Hydroxy Acid (AHA) products, loofahs, scrubs, etc.)
<![if !supportLists]> · <![endif]> direct sun exposure and tanning beds
<![if !supportLists]> · <![endif]> creams with fragrance or ingredients that may irritate
<![if !supportLists]> · <![endif]> deodorant: it results in irritation and clogging of open follicles
<![if !supportLists]> · <![endif]> wearing tight clothing: results in irritation and inflammation
<![if !supportLists]> · <![endif]> excessive heat, such as that from hot tubs and saunas. Warm showers are okay.
<![if !supportLists]> · <![endif]> exercise, if it may cause chaffing or sweating
<![if !supportLists]> · <![endif]> touching the freshly waxed area: this encourages irritation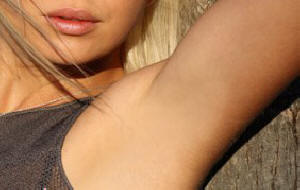 Apply an SPF 30 or greater sunscreen to any exposed treatment areas. Since waxing exfoliates as well as remove hair, your skin will be more prone to sunburn in the days following your treatment.